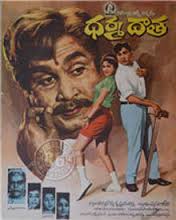 Dharma Daata (ధర్మదాత) is a 1970 Telugu film directed by A. Sanjeevi and produced by Tammareddy Krishna Murthy of Ravindra Art Pictures. This film is partly taken in Eastman Color.
The film ran for 100 days in 12 centers in Andhra Pradesh.
Tammareddy Krishnamurthy recieved FilmFare Award for  this Movie (1970)
Cast:
Akkineni Nageshwara Rao –  Zamindar Raghupati and Shekar
Nagabhushanam – Zamindar Bhujangam
Kanchana – Padma
Jhansi
B. Padmanabham – Chakravarthy
Iswara Rao
Anita
Geetanjali
Sowcar Janaki – Wife of Zamindar Raghupati (guest)
Allu Ramalingayya
Sakshi Ranga Rao
Suryakantham –  (guest)
Relangi Venkata Ramaiah – (guest)
Crew:
Direction : A. Sanjeevi
Story : Balamurugan
Screenplay : Tammareddy Krishnamurthy, Yaddanapudi Sulochana Rani
Dialogues : Pinisetty
Lyrics : C. Narayana Reddy, Kosaraju Raghavaiah
Playback Singers : Ghantasala, P. Susheela, Jayadev
Dance : K. S. Reddy
Music Director : T. Chalapathi Rao
Camera : S. Venkataratnam
About the Movie: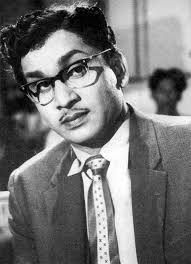 Raghupathi (Sr.ANR) is a generous Zamindar of Sripuram. He is the person who never says no to any one who asks for a charity. He is blessed with wife (Shaukar Janaki), sister Laxmi (Jhansi). He falls into debts after getting his sister, Laxmi, married to Raju, son of Zamindar Bhujangam (Nagabhushanam). Raghupathi mortgages his home 'Srinilayam' to give dowry for his sister and is bankrupt. Raja wife dies after delivering a baby girl. After the death of his wife, he takes his two sons, Shekar (Jr.ANR) and Chakravarthy (Padmanabham) and daughter Jaya (Anitha), and leaves the village for the city. They all work hard and make some money. After that, Laxmi tries to get close to her brother's family, as it is her husband's last wish. Laxmi's daughter Padma gets friendly with Shekar.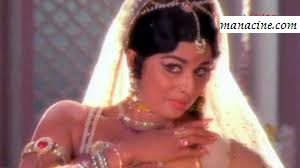 Meanwhile, Bhujangam tries to keep Srinilayam all for himself, but Shekar puts a stop to his evil designs. Finally, Shekar and Padma get married, while Jaya marries Padma's brother Ishwar. How Raja's gets his property along with the help of his sons and teaches the lesson to Bhujangam is the rest of the story.
Rleased Date: The Movie Released in 1970.
Songs:
01 – Chinnari Bullemma Dharma
02 – Evvari Kosam Evarunnaru
03 – Jo Laali
04 – O Dharmadaata
05 – O Nanna Dharma
06 – Parameshawari