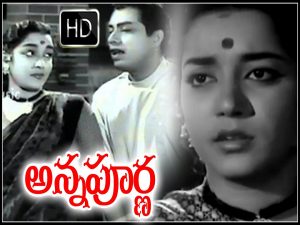 Annapurna (1960) Telugu Drama Film , Annapurna is a 1960 Telugu Drama film directed by V. Madhusudan Rao
Cast:  Jaggaiah
Jamuna,Chilakalapudi
Seetha Rama
Anjaneyulu
Relangi
Venkata Ramaiah
Crew:
Director:V. Madhusudan Rao
Producer: V.B.Rajendra Prasad, D.Rangarao
Assistent Director: PC Reddy
Music: Susarla Dakshinamurthi
Singers: P. B. Srinivas, P. Susheela, Pithapuram Nageswara Rao, Swarnalatha, Ghantasala, Savitri
Lyricist: Arudra;
About The Director: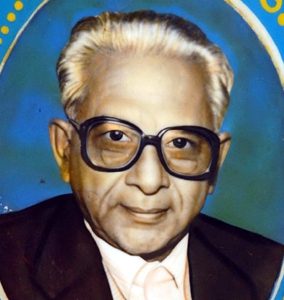 Veeramachineni Madhusudhan Rao (Telugu: వీరమాచనేని మధుసూదనరావు; 14 June 1923 – 11 January 2012) was an Indian film, director, producer and screenwriter, known for his works predominantly in Telugu cinema, Rao has directed over 45 films, including musical hits such as Annapurna, Zamindar, Antastulu, Aradhana, Aatmiyulu, Krishnaveni and Swati Kiranam. In 1965 He has received the National Film Award for directing Antastulu.[1] Rao died on 11 January 2012 at the age of 89
Story:

Ramayya, Ranganatham and Venkayya are business partners. When they get huge profits, Ranganatham does not want to share it with his partners. So he gets Venkayya murdered and puts the blame on Ramayya. Ramayya goes to jail, his wife dies and his children suffer at a relations' place. Anand is their only supporter in that whole house for them.
They grow up, and Annapurna studies, earns and supports her brother's education. An accident sees her at Ranganatham's house in a village where Anand is a police inspector now. Anand and Annapurna fall in love, but Anand's parents do not accept his choice. Annapurna is asked to marry Ranganatham. In the meantime, Ramayya escapes from jail, and the same hired killer of Venkayya ends up killing Ranganatham. As he dies, he sees the error of his ways, and Anand and Annapurna have a happy ending with Ramayya reunited with his family.