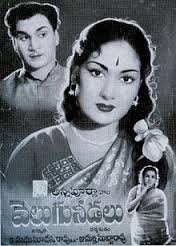 Velugu Needalu is a 1961 Telugu film directed by Adurthi Subba Rao and produced by D. Madhusudhana Rao of Annapurna Pictures.The film has received the Filmfare Award for Best Film – Telugu.
Cast:
Akkineni Nageshwara Rao as Chandram
Kongara Jaggaiah as Raghu
Savitri as Suguna
Girija as Varalakshmi
Suryakantham as Kanaka Durgamma
S. V. Ranga Rao as Rao Bahadur Venkataramaiah
Relangi Venkataramaiah as Vengalappa
Gummadi Venkateswara Rao
Rajasulochana
B. Padmanabham
E. V. Saroja
Hemalatha
Peketi Sivaram
Sarathi
Surabhi Kamalabai
Sandhya
Crew:
Direction: Adurthi Subba Rao
Associate Director: K. Viswanath
Producer: D. Madhusudhana Rao
Production Company: Annapurna Pictures
Art: S. Krishna Rao and G. V. Subbarao
Choreography: P. S. Gopalakrishnan and A. K. Chopra.
Cinematography: P. S. Selvaraj
Dialogues: Acharya Atreya.
Editing: M. S. Mani
Lyrics: Srirangam Srinivasarao and Kosaraju.
Music Director: Pendyala Nageswara Rao
Playback Singers: P. Susheela, Ghantasala Venkateswara Rao, Jikki and Madhavapeddi Satyam
About The Director: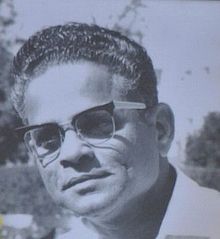 Adurthi Subba Rao (born 16 December 1912 – 1 October 1975) was an Indian film director, cinematographer, screenwriter, editor and producer known for his works predominantly in Telugu cinema. Rao is widely regarded as the intellectual fountain head of Indian drama films.[1] He has also directed Bollywood, Tamil and Kannada films.[2] He has garnered ten National Film Awards.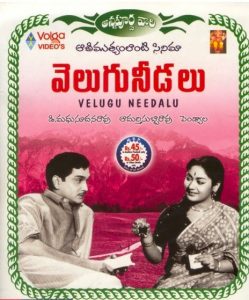 Story:
Venkat Ramaiah(SV Ranga Rao) and Kanaka Durga (Suryakantham) adopted Suguna (Savitri). When they have their own child Varalakshmi(Girija), Kanaka Durga's affection towards Suguna diminishes. Vengalappa (Relangi) adopts suguna. She becomes a doctor and loves Chandram (ANR). Chandram develops Tuberculosis and forces Suguna to marry doctor Raghunath (Jaggayya). Dr. Raghunath expires in an accident. Suguna decides to dedicate her life to social work. Meanwhile, Chandram is cured of TB and returns. Suguna convinces Chandram to marry Varalakshmi. Kanaka Durga creates problems in their relationship. How Suguna corrects them forms the rest of the story.
About The Songs:
Bhale Bhale
hallani Vennela Sonalu
Haayi Haayiga Jaabilli
Kala Kaanidi Viluvainadi Bratuku
Oh Rangayo Poola Rangayo
Paadavoyi Bhaaratheeyudaa
Sariganchu Cheerakatti
Siva Govinda Govinda
Chitti Potti Chinnari