Runanubandham is a 1960 Indian Telugu drama film released on Dec 07, 1960. The film is directed by Vedantam Raghavaiah.
Cast:
A. Nageswara Rao
Anjali Devi
Harinath
Crew:
Director :Vedantam Raghavaiah
Music Director : P.Aadi Narayana Rao
Released Date: 1960
Songs:
01 – Andalu Chindaga
02 – Andamaina Bava
03 – Ehe Ehe Neelu Thodali
04 – Lokala Nele
05 – Maate Jeevitha Lakshyam
06 – Nindu Punnami Nila
07 – Oho Oyyari Lahiri
08 – Ravela Andala Bala
09 – Ye Natiki Ee Bandam
About the Director: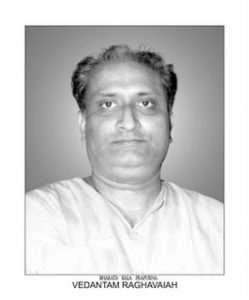 Vedantam Raghavaiah was a veteran Telugu film actor, choreographer, director and producer. He hailed from the village of Kuchipudi, and was an accomplished dancer. He first worked as a choreographer in films like Raitu Bidda, Vipranarayana, Swargaseema and Vande Mataram.
About The Story:
Lakshmi is an honest day wage worker in a small town who's liked by everyone. When a land lord and his wife die in a terrible fire, their only son survives. The unfailingly kind Lakshmi is determined to bring up the boy to see him fulfill his mother's dying wish of seeing her son become a doctor. Lakshmi struggles to provide for her newfound brother and make sure his education isn't affected by anything, all the while trying to keep away people who are after the boy's inheritance.