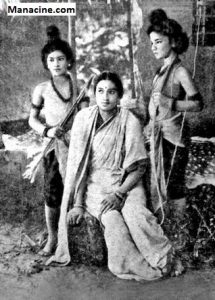 The first successful Telugu talkie, Lava Kusa made by Chithajallu Pullayya in 1934 starring Parupalli Subbarao as Lord Rama and Senior Sriranjani as Sita a tremendous hit.
Cast:
Parupalli Subbarao as Lord rama
Sriranjani Senior as Sita
Master Bhima Rao, Master Malleswara Rao as Lava & Kusa
Crew:
Director – Chittajallu Pullayya
Producer – Bajranglal Khameka
About the Director: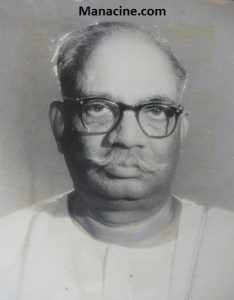 Chittajallu Pullaiah, also known as C. Pullaiah is an Indian film director, known for his works predominantly in Telugu cinema. He is regarded as the father of Telugu theatre movement. In 1933, He made his film directorial debut with East India Film Company's first Indian film Sati Savithri which has received honorary diploma at Venice Film Festival. He then directed Sati Anasuya, the first children's film and Lava Kusha (1934).
He continued to direct Pakkinti Ammayi, Vara Vikrayam, and Malathi Madhavam under the East India Film Company. He directed Bala Nagamma, Apoorva Sahodarargal and Vindhya Rani under Gemini Pictures after shifting base to Madras. He is well remembered for Lava Kusha (1963), the story of Lava and Kusha in Hindu epic Ramayana, which won the National Film Award for Best Feature Film in Telugu.
About the Movie:
East India Film Company made Sita in Hindi and Bengali with Prithvi Raj Kapoor and Durga Khote directed by Devaki Bose. Both did well at the box office. The company decided to remake it in Telugu and entrusted the job to C. Pullayya. By then the ace director was toying with the idea of making the film version of K. Subrahmanya Sastry's popular drama, Lava Kusa, an episode drawn from Uthara Rama Charitham.