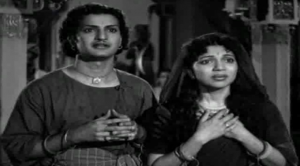 Malliswari is a 1951 Indian Telugu-language historical romance film produced and directed by Bommireddy Narasimha Reddy under his banner Vauhini Studios. N. T. Rama Rao and Bhanumathi Ramakrishna star as a couple – Nagaraju and Malliswari – who are separated by Malliswari's greedy mother. Malliswari is sent to the king's palace according to the custom of "Rani Vasam", a tradition during the Vijayanagara Empire wherein young women were fetched to the palace with an offering gold and jewellery to their parents. The rest of the film focuses on the consequences faced by Nagaraju when he, against all rules, surreptitiously enters the palace to meet Malliswari.
Narasimha Reddy wanted to make a film based on Krishnadevaraya's character ever since his visit to Hampi for the filming of his debut Vandemataram (1939). He employed Devulapalli Krishnasastri to write the film's script and took inspiration from Buchibabu's play "Rayalavari Karunakruthyamu" and Devan Sharar's short story "The Emperor and the Slave Girl". He also incorporated into the script a few incidents from his childhood for the pranks between Nagaraju and Malliswari. S. Rajeswara Rao composed the film's music, Adi M. Irani and B. N. Konda Reddy provided the cinematography, H. R. Narayana and Vasu edited the film, and A. K. Shekhar was the film's production designer.
The production phase of Malliswari lasted for two years and the film was released on 20 December 1951. It opened to a tepid response at the box office, but soon saw a growth in ticket sales due to favourable word of mouth. It grossed over 0.8 million and was commercially successful. Malliswari was later screened at the 9th International Film Festival of India and the 1952 Peking film festival, making it the first Telugu film to be screened in an international film festival. Narasimha Reddy planned to dub the film into English, but backed out due to budget considerations.
Malliswari achieved cult status in Telugu cinema and is considered one of the best works of Narasimha Reddy as a filmmaker. It became the first film script to be serialised in the Vijayachitra magazine, and a few universities in the United States wished to have the film's script as a part of their textual studies. On the centenary of Indian cinema in April 2013, CNN-IBN included Malliswari in its list, "The 100 greatest Indian films of all time".
Cast: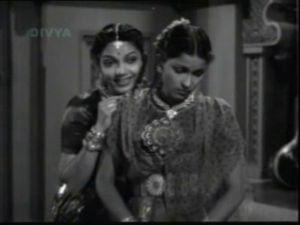 N. T. Rama Rao as Nagaraju
Bhanumathi Ramakrishna as Malliswari
Sreevatsa as Krishnadevaraya
Kumari as Tirumaladevi
T. G. Kamala Devi as Jalaja
Nyapathi Raghava Rao as Allasani Peddana
Rushyendramani as Nagamma
Doraiswamy as Narappa
Surabhi Kamalabai as Govindamma
Vangara Venkata Subbaiah as Hanumanthappa
Revathi in a cameo appearance in the song "Poyi Ravamma"
Baby Mallika as Young Malliswari
Master Venkata Ramana as Young Nagaraju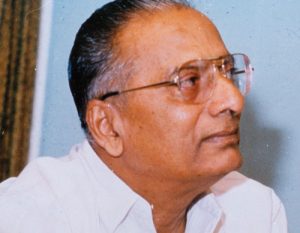 Crew:
Directed by:  Bommireddy Narasimha Reddy
Produced by:  Bommireddy Narasimha Reddy
Written by:  Devulapalli Krishnasastri
Music by:  S. Rajeswara Rao
Cinematography:  Adi M. Irani,B. N. Konda Reddy
Edited by:  H. R. Narayana,Vasu
Production company:  Vauhini Studios
About Songs:
1. Kothi Bavaku Pellanta: Bhanumathi Ramakrishna
2. Pilichina Biguvatara: Bhanumathi Ramakrishna
3. Manasuna Mallela: Bhanumathi Ramakrishna
4. Nelaraja Vennelaraja: Bhanumathi Ramakrishna
5. Parugulu Teeyaali: Bhanumathi Ramakrishna, Ghantasala
6. Pilachina Biguvatara: Bhanumathi Ramakrishna, Ghantasala
7. Enduke Neekinta: Bhanumathi Ramakrishna
8. Avuna Nijamena: Bhanumathi Ramakrishna, Ghantasala
9. Akasha Veedhilo: Bhanumathi Ramakrishna, Ghantasala
10. Uyyala Jampala: G. Ramakrishna, V. Sakuntala
11. Bhalira: Madhavapeddi Satyam
12. O Bava: G. Ramakrishna, V. Sakuntala
13. Tummeda: T. G. Kamala Devi
14. Evaru Emani Vinduro: Bhanumathi Ramakrishna
15. Usha Parinayam: Bhanumathi Ramakrishna, T. G. Kamala Devi
16. Kalavaramaaye Madilo: Ghantasala, Bhanumathi Ramakrishna
17. Nominamallala: Bhanumathi Ramakrishna