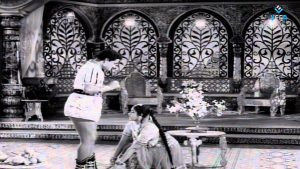 Lakshmi Kataksham ( లక్ష్మీ కటాక్షం) is a 1970 Telugu musical film directed by B. Vittalacharya and starring N. T. Rama Rao and K. R. Vijaya.The lyrics are written by Dr. C. Narayana Reddy and music score provided by S. P. Kodandapani. Some of the songs are romantic and sung by Ghantasala Venkateswara Rao and P. Susheela. The song Sukravarapu Poddu Sirini Viduvoddu provides some ancient Hindu principles to keep Money in our Home.
Cast:
N. T. Rama Rao – Kulavardhanudu
K. R. Vijaya – Rani Hemamalini
Kaikala Satyanarayana – Prachandudu
M. Prabhakar Reddy
Hemalatha
M. Balayya – Vinayadandudu
Rajasree
Mikkilineni
Balakrishna
Crew:
Director : B. Vittalacharya
Producer : Pinjala Subba Rao
Production company : P. S. R. Pictures
Music Director : S. P. Kodandapani
Lyrics : C. Narayana Reddy, Kosaraju Raghavaiah and Chillara Bhavanarayana Rao
Playback singers : Ghantasala Venkateswara Rao, P. Susheela, S. Janaki, L. R. Eswari
About the Movie: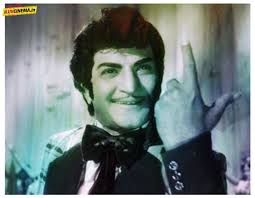 The story revolves around procuring Lakshmi Bhandagaram. Both the evil forces and kind people fight to procure. Finally Kulavardhanudu (NTR), who got Padmarekha on his palm achieves it. He saves his parents and lover Hemamalini (KR Vijaya) from the control of Prachandudu (Satyanarayana).
About the Director: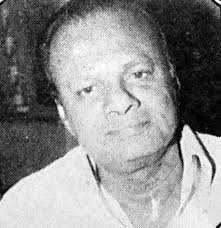 vittalacharya:B. Vithalacharya or B. Vittalacharya (18 January 1920 – 28 May 1999) was an Indian film director and producer known for his works in Telugu cinema, and Kannada cinema. He was known as Jaanapada Brahma in the Telugu film arena. Vittalacharya formed his film production company Vittal Productions, which produced and the first film directed by him, Rajya Lakshmi. In 1954, he produced and directed Kanyadhanam, a revolutionary film for that time. Wishing to remake the same in Telugu, he moved to Madras and settled there till his death. After making two more Kannada movies, he concentrated on producing and directing only Telugu and Tamil movies. He also directed movies for other producers. He directed a total of 19 movies of Sri. N. T. Rama Rao, the leading hero of Andhra Pradesh at that time. Though he did not get any awards, most of his films were box office successes and he was fondly called "Jaanapada Brahma" and "Maayaajala Mannan" by his fans.
Released Date : Mar 12, 1970
Songs:
01 – Kila Kila Bullemma
02 – Ammammamma Thelisindhile
03 – Raa Vennela Dhora
04 – Naa Vayassu Sumagandham
05 – Swaagatham Swaagatham
06 – Andhaala Bommanu