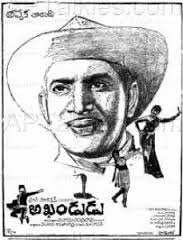 Akhandudu Movie Acted By Krishna Ghattamaneni.It Is Released in 1970 directed by V Ramachandra Rao.It is Old Classical movie.
Cast :
Krishna, Prabhakar Reddy, Mukkamala, Rajababu, Allu Ramalingaiah, Kakarala, Nellore Kantha Rao, Bharathi, Geetanjali, Ramaprabha, Malathi, Chaya Devi, Lakshmikantam, Udaya Sri, Mamata, Rao Gopal Rao,Narasimha Rao,Kolla Satyam,Ramakoti Peddanna
Crew :
Director – V Ramachandra Rao
Producer – Nellore Kantha Rao,SH Hussain
Story – CS Rao
Dilouges – Maharathi
Music – T Chalapathi Rao
Cinematography – VSR Swamy
Editing – NS Prakasham
Choreagraphy – Heeralal,Tengappa,Venu Gopal
Art Director – Rajendra Kumar
Costumes – BH Subbarao
Stills – Satyam(Jaihind Studios)
Out Door Unit – Prasad Productions
Language – Telugu
Certifying Regional Office – Chennai
Produced By – Tiger Productions
Released Date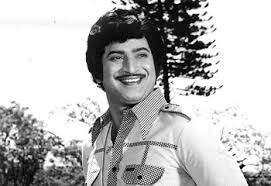 Akhandudu is a film in Telugu produced by Tiger Productions, Madras. It is 4411.36 Mts long and was certified with 0 cuts. It was given a U (Unrestricted Public Exhibition) certificate in 1970.The  movies Released on july 2nd,1970.
About the Movie
Its an Old classical movie. An old rich women attends a dance function and shocked by seeing a girl dancing there. The dancing girl resembles as her daughter who left them some years ago because of loving someone.Then that old lady call her and says the whole flashback by showing her daughter's photo and asks her to be with her. She Writes her whole assets on her name. But the girl rejects and don't want to be with that old woman.The workers who works under that old lady doesn't like to let her assets on the name of her grand daughter. So they want to kill her to grab her assets. Rest of the story you can see in the movie.
Songs
01 – Chandradekharaa
02 – Kitikeelo Nilabadi
03 – Naa Peru Mallemogga
04 – O Hamsa Nadala
05 – Oyyammo Intha Kopam
06 – Raa Raa Rammante