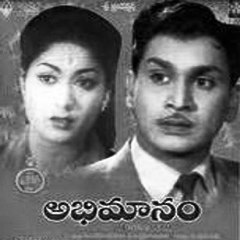 Abhimanam: The film has the good music and some great acting from Savitri and Krishnakumari.
S.Varalaxmi role was exact opposite to the role of Savitri. She was shown the as the traditional housewife. Though she sings her own song her name does not appear in the credits as a singer. I think this is the only film she acted opposite to Relangi.
The film was released by Rajashri productions in 1960.
Cast: 
Akkineni Nageswara Rao(), chitturu V nagayya, relangi venkataraamayya, lankaa satyam, K.V Chalam, Balakrishna/Anji,  K.V.S.Sharma,  Nalla Ramurthy,  Allu Ramalingayya,  Savithri(Radha,ANR's wife), Krishna Kumari (Kamala, ANR's sister), pasupuleti Kannamba,S.Vara Lakshmi,Jyothy
Dialogues : Samudrala Junior
Lyrics: Samudrala Jr, Sri Sri, Kosaraju Raghavayya Chowdhury, Arudra
Music : ghantasaala Venkateswararaavu,  (Best Music Director award from Indian Government)
Playback : Nalla Ramamoorti, P. Suseela, Ghantasaala venkateswararaavu, P.G. Jikki Krishnaveni, Pithapuram naageswararaavu,
Camera : Kamal Gosh, J.Satyanarayana
Associate Director : M.Mallikarjuna Rao
Producers: Sunderlal Naheta, Aswatha Narayana
Director : C.S. raavu,
Songs:
1 – Valapu Thane Pata
02 – Madini Ninnu Neranammi
03 – Rama Idi Emi
04 – Dhayagala Thalliki
05 – Oho Basthi Dharasaani
06 – Ooyalalooge Naa Hrudhayam
07 – Hecharika (Natika)
08 – Innellu Perigina
About Director: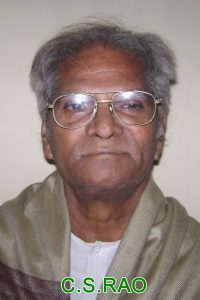 Chittajallu Srinivasa Rao better known as C. S. Rao (b: 1924 – d: 2004) is a South Indian actor, writer and director. He is son of famous film director Chittajallu Pullayya. He has directed about 70 films in Telugu, Tamil, Malayalam and Oriya languages. He is best known as the director of the Magnum Opus film of Telugu cinema Lava Kusha (1963).
Story: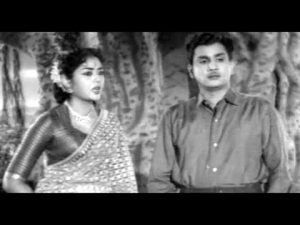 A poor lady's son Venu (ANR) loves a rich doctor's (nagayya) daughter Radha(Savitri). They marry against the wishes of her father. Radha who comes from a rich family unable to adjust to the reality. Venu gets a job as a bank manager and shifts to the town leaving the mother and sister in the village. Radha started spending more then the Venu earnings and make sure that he does not get the letters of his mother. Unable to repay the debts Venu's mother leaves the house to the debtors and lands in the house of Venu. But Radha's behavior makes her and Kamala (venu's sister) to leave the house of Venu. How Radha realizes her mistakes and how venu finds his mother and sister is the rest of the story.